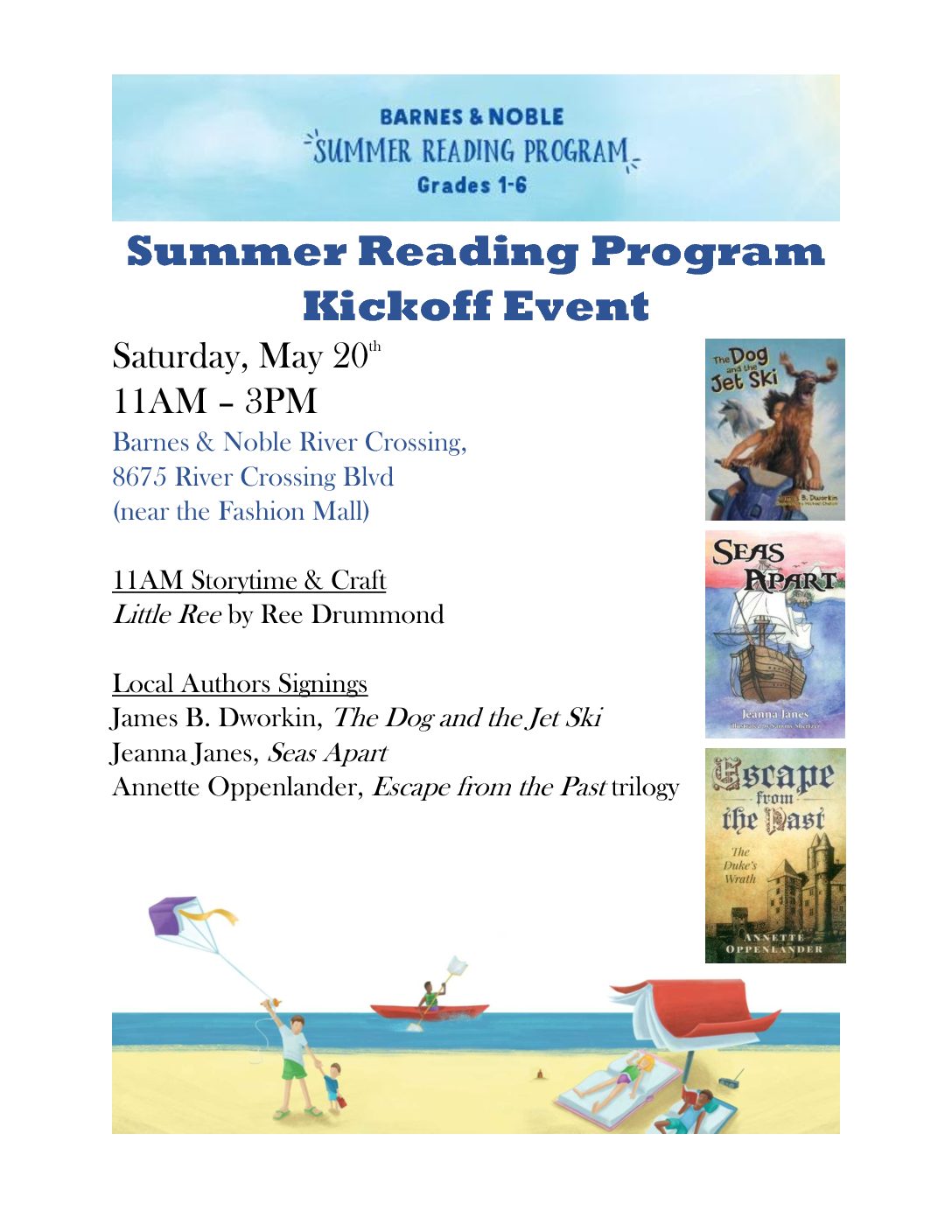 I know we all would love to see many, many books in the hands of children this summer!  I'm reaching out to share the news of this upcoming event with you and to ask you to please share the information with students, friends, and family.  Please feel free to come down to Barnes & Noble River Crossing (Keystone) on May 20th and join my friend and fellow author, Annette Oppenlander, and I as we do our best to inspire children.  While this event is geared for students through 6th grade, there will be authors present that have work geared towards upper middle grade interests.
best place to buy generic isotretinoin The Barnes & Noble Summer Reading Program is here to help kids entering grades 1-6 read books that interest them AND earn a FREE book simply by following these three easy steps:
1. Read any eight books this summer and record them in your Summer Reading Journal (English or Español). Tell us which part of the book is your favorite, and why!
2. Bring your completed journal to a Barnes & Noble store between May 16th and September 5th, 2017.
3. Choose your FREE reading adventure from the book list featured on the back of the journal.
It's that simple!