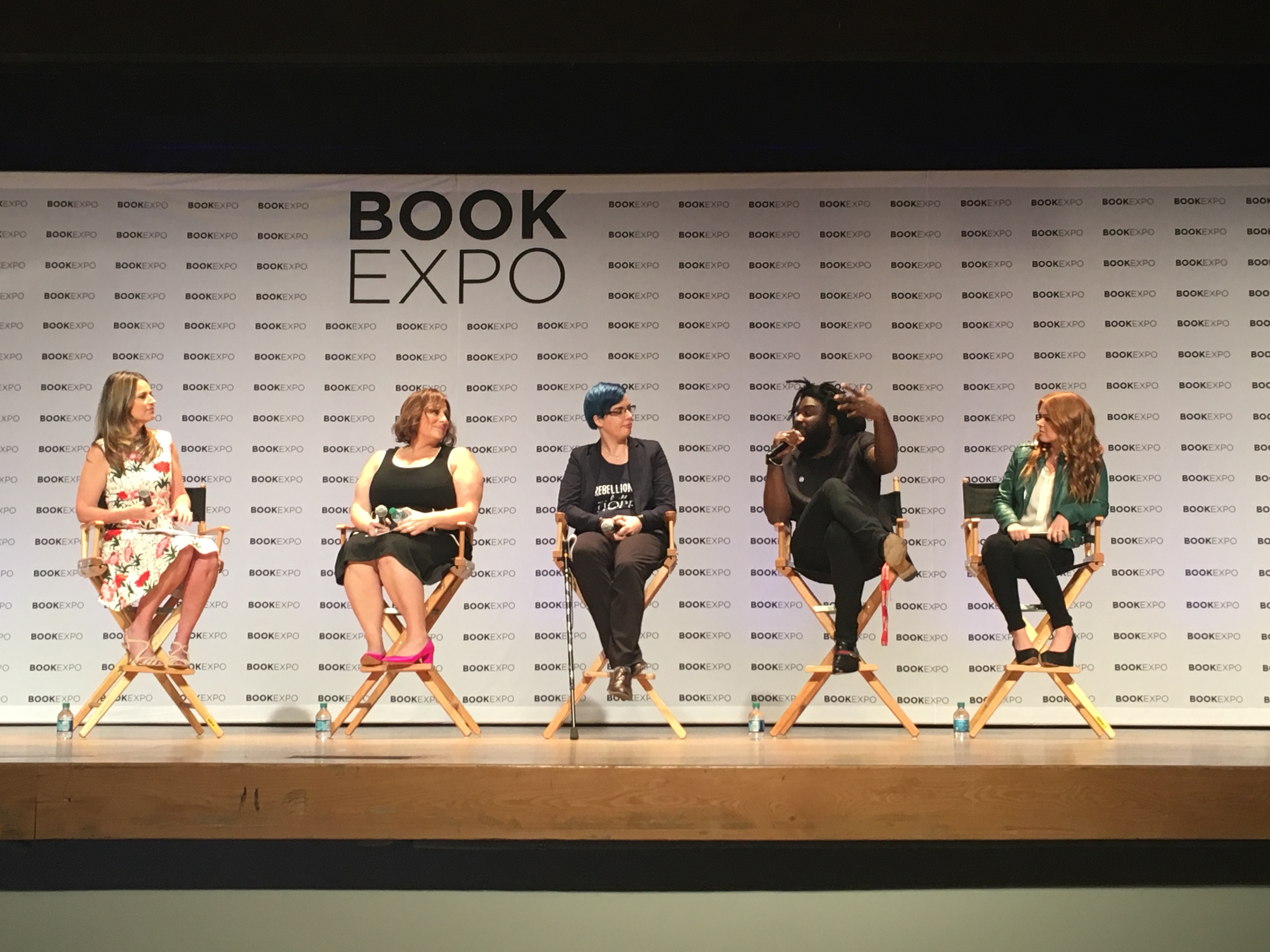 It's hard to believe I've been home two weeks already.  Wow!  I'm so grateful that I was able to attend this amazing event; especially the Children's Author Breakfast.  This panel of authors, Savannah Guthrie, Jennifer Weiner, Marieke Nijkamp, Jason Reynolds, and Isla Fisher, were so inspiring – I could listen to Jason Reynolds speak ALL DAY!  Here are some of their upcoming books that I'm sure many of my teacher friends will want to borrow (anytime)!
The host (and author) of this event was none other than, Savannah Guthrie.  It was so fun to see her again after working together so many years ago.  So happy for her and her many successes, including her soon to be released book with Allison Oppenheim, Princesses Wear Pants!  My KG and 1st grade teacher friends will definitely want to get their hands on this one.
After this amazing breakfast, I went to the IBPA booth and met Terry Nathan, whom I appreciate to the moon and back.  Seas Apart was proudly on display and I wish all of my pillars of support could have been there with me to see it.  It was really awesome.  Fortunately, I was able to take two people with me and I'm not 100% sure, but I'm pretty sure I won some cool mom accolades.
Up next on the Seas Apart journey – Chicago!  This coming weekend you can find Seas Apart on the middle grade fiction shelf at the 2017 ALA Conference.  We can't wait and hope to meet some more amazing people!!!
Many thanks to everyone who has supported Seas Apart and helped with its success.  We are getting there step by step.  :.)